Nashville Hardwood Floor Cleaning Refinishing
EverClean offers Nashville hardwood floor cleaning and dustless hardwood floor refinishing to the Greater Nashville, TN area. Don't be ashamed of your grimy hardwood floors! Your wood flooring can look amazing again, with a fully restored look and feel. You will be so impressed with the results you'll think you've just installed a brand new hardwood floor!
Let our hardwood floor cleaning experts strip away the grease, grime and wax build-up to reveal your natural hardwood floor's original luster! Don't wait a minute longer. Sticky grime allows soils to dig into your wood floor's original finish allowing it to deteriorate over time. In some cases, soils can grind through the finish where they deteriorate the actual wood causing unnecessary, costly repairs.
EverClean offers professional hardwood floor cleaning and dustless hardwood floor refinishing at a fraction of the cost of hardwood sanding and refinishing! Our hardwood floor cleaning technicians closely inspect your wood floor to find if an acrylic mop-and-glow type finish has ever been applied previously. If so, we use a powerful dissolving agent with special hardwood floor cleaning scrubbers to remove the acrylic finish prior to properly cleaning and/or refinishing your hardwood floors.
If your hardwood floor doesn't contain store bought, mop on acrylic finish, we use a heavy duty hardwood floor cleaning agent that strips away grime, shoe stains and other adhesive-like soils to get down to your hardwood floor's natural finish. After we thoroughly clean your hardwood floors, we apply another cleaning agent to ensure all soils and residues have been properly removed At this point your hardwood floors are thoroughly clean and you may decide if you wish to have us apply a matte or gloss finish to protect and reveal the natural beauty of your Nashville hardwood floors.
Dustless Refinishing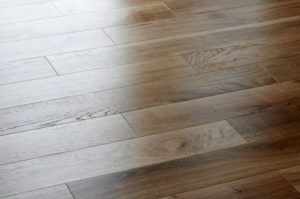 After the hardwood cleaning process, the original finish may contain tiny scratches known as abrading or graying. When light hits these tiny scratches, they refract light making the finish appear dull and gray even though it is clean. At this point you can decide if you want a matte, semi-gloss finish reapplied to your hardwoods floor to fill those scratches so it appears clean and consistent.
Hardwood floor dustless refinishing involves applying at least two coats after the cleaning to properly bond the new finish to your old finish. This process takes between 1 to 2 hours between coats to ensure it has cured and is ready for a second coat. You may choose additional coats at an additional cost.
Cleaning your Nashville hardwood floors is easier than you think and can save you thousands in replacement costs. Cleaning your hardwood floors regularly ensures they remain beautiful and last for years to come. When it comes to Nashville hardwood floor cleaning and hardwood floor dustless refinishing, choose EverClean for professional service and results.
If you have any questions regarding the service, please call us now at 615-379-3278