Nashville Hardwood Floor Cleaning and Refinishing
EverClean offers professional hardwood floor cleaning and refinishing to the Greater Nashville, TN area. Don't be ashamed if your hardwood floor looks dull or globby. Your floor can look brand new again, like they were installed yesterday! Our professional technicians will inspect your floor to give you expert advice on the best approach for your hardwood flooring.
Our dustless hardwood refinishing service includes an intense floor cleaning that strips away grease and grime to reveal your original floor finish below. We will then reassess your floor and give you the option of either leaving your floor with the professional cleaning results or choose to have us apply a satin urethane finish that dries in only one hour! Many times customers are happy with their original floor finish and do not wish any additional services. Check out our videos below to see a snippet of our process. Call Now for your FREE In-home Hardwood Cleaning Consultation: 615-379-3278
The video above is of a hardwood floor installed in the 1950's! We removed mounds of acrylic wax, grease and grime to reveal a beautiful original finish below. The customer chose to have us apply our urethane finish to fill in small scratches and the results were nothing short of amazing!
This engineered hardwood floor above had wax applied to it years ago and it was flaking up in various areas. After our intense hardwood floor cleaning, we advised the customer not to have us apply our finish as the original floor was in great shape and looked fantastic!
FREE In-Home Consultation
EverClean offers professional hardwood floor cleaning and dustless hardwood refinishing at a fraction of the cost, time and mess of resanding your hardwood floors. Call us now to set up an appointment to have our expert hardwood technician inspect your floor for a FREE service quote. You absolutely love how well your hardwood floors look after our dustless refinishing service.
Call now: 615-379-3278
Dustless Hardwood Refinishing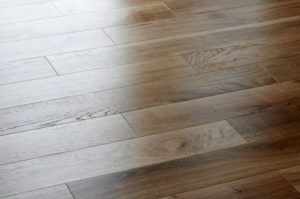 After the hardwood cleaning process, the original finish may contain tiny scratches known as abrading or graying. When light hits these tiny scratches, they refract light making the finish appear dull and gray even though it is clean. At this point you can decide if you want a matte, semi-gloss finish reapplied to your hardwoods floor to fill those scratches so it appears clean and consistent.
Hardwood floor dustless refinishing involves applying a maintenance coats after the cleaning to seal and protect your hardwood floor. Cleaning your Nashville hardwood floors is easier than you think and can save you thousands in replacement costs. Cleaning your hardwood floors regularly ensures they remain beautiful and last for years to come. When it comes to Nashville hardwood floor cleaning and hardwood floor dustless refinishing, choose EverClean for professional service and results.
If you have any questions regarding the service, please call us now at 615-379-3278