Local Carpet Cleaning Company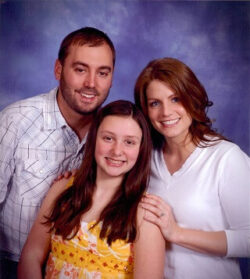 Hello, my name is Brandon, I opened EverClean Nashville in 2009 as a local, non-franchised carpet cleaning service. We are an IICRC certified company that ensures your carpet is cleaned to S100 Textile Cleaning Standards. Our business model is simple: Provide professional carpet cleaning results at a fair price in non-sales atmosphere. Not only do we deliver exceptional results, but we give you valuable carpet stain removal tips using basic household cleaners. In addition, we save you thousands by recommending a specific carpet fiber that not only looks and feels great, but outlasts the other fibers by as much as twenty years!
---
New? Get 10% OFF Below
---
Beware of Unscrupulous Carpet Cleaning Companies
Because the carpet cleaning industry is unregulated, it's important to choose the right company. My industry is full of overzealous cleaners who can leave your carpet too wet, which can lead to carpet mold. While the fibers may feel dry after the cleaning, the pad and subfloor below can take weeks, even months to dry out. This can lead to mold growth where you cannot see it – below your carpet.
Below your carpet is the perfect environment for mold if left when wet for too long. While cleaning carpet seems simple, the pad beneath your carpet is made from the same sponge material you wash your car with. Carpet pad can hold water weeks. Worse, wet subfloors can take take over a year to dry out! Unscrupulous carpet cleaners can create mold in your carpet while leaving you with hefty replacement costs.
A Reputation of Quality Carpet Cleaning
EverClean Nashville holds a certification by the Institute of Inspection Cleaning and Restoration Certification (IICRC). Our certified carpet cleaning service ensures your carpet is not only cleaned professionally, but that we follow the IICRC Standards and their Code of Ethics. If you have complaint, it is dealt with in an honest and timely manner with the oversight of the board at the IICRC.
We're also Five-Star Rated on Google, Yelp, Facebook and the Better Business Bureau. We have been a BBB accredited business since 2012 with an A+ rating since accreditation. Our dedication to your satisfaction is our top priority, and our reviews reflect that message.
---
New? Get 10% OFF Below
---
Why Choose a Local, Non-franchised Carpet Cleaning Company
Carpet cleaning franchises have proven formulas that work. That's a good thing until it isn't. Franchises focus on revenue goals, sales training, and marketing techniques. Their environment creates an us against them mentality – "them" being you. Unfortunately, franchised technicians are typically motivated by sales goals and not your best interests.
Coming from a career in banking, I learned that large companies have a daily whiteboard meetings. While there's nothing wrong with tracking sales numbers, sales people can become bias, putting their whiteboard status above your goals.
At EverClean Nashville, your satisfaction is our top priority. Those aren't just words – we fully depend on your satisfaction to keep our business successful. We choose to stay non-franchised because we believe that fulfilling your priorities first offers the greatest return.
---
New? Get 10% OFF Below
---
Don't Let Just Any Carpet Cleaner in Your Home!
Coming from a career in banking, I saw fraud on many levels. I learned the importance of thoroughly investigating employment applicants. Unfortunately, the carpet cleaning industry is fraught with bad characters – owners included!
Many carpet cleaning companies avoid employee backgrounds checks by labeling technicians as subcontractors. In doing so, these unscrupulous owners avoid state and federal employment taxes and other regulations while putting a potential criminal in your home!
Our technicians are employees, not subcontractors. They are background checked and vetted to ensure your safety and our reputation. Each employee is expertly trained to ensure your textiles are cleaned to the IICRC Standards. Our service also includes a rigorous list each technician follows to ensure safe, expert results.
Professional Carpet Cleaning Company
We are a professional carpet cleaning company that is dedicated to giving you the best carpet cleaning experience possible. While we are a for-profit business, we want you to know that the service you received was worth more than the money you paid. During your appointment, you will learn more about your carpet, wood or fabrics than the day you bought it. You will also be given free carpet stain removal tips so your floor looks great long into the future.
Learn more about our services by clicking the link below. And don't forget your new customer Promo Code below!