Expert Tile Grout Washing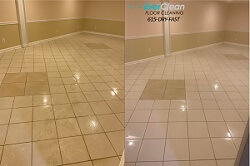 EverClean offers tile and grout cleaning services in Nashville TN and the surrounding Middle Tennessee area. Get your natural stone floor professionally washed at an affordable price. We use a special cleaning solution that not only deep cleans your tile, but preserves your grout's natural silt layer so it stays cleaner longer.
Don't let just anyone clean your tile floor! Many Nashville hard surface cleaning companies use harsh, acid-based cleaning solutions that dissolves your grout's natural silt layer. This creates a more porous surface that allows your grout to accumulate soils faster. Don't waste your money! Our cleaning solution cleans and preserves your grout so it stays cleaner and lasts longer.
EverClean Expert Floor Scrubbing
Service Includes
Professional Tile & Grout Washing
Deep-Scrubbing Soil Removal
Grout Silt Layer Preservation – No Acids!
Clean-Water Micro-Flush Extraction
Tile Grout Sealer for Lasting Beauty
Service Features
Expert Tile Technicians
Professional Tools & Equipment
Powerful, NonToxic Solutions
TruckMounted Equipment & Results
Door Covers to Keep Air in, and Bugs Out
Non-slip Floor Mats
Corner-guards to Protect Your Walls
Cleaning Packages Offered
Standard Tile Service: Thorough tile & grout washing that leaves your natural stone or ceramic tile clean and fresh. We use a near-neutral nontoxic detergents that preserves your grout's natural silt layer so it stays clean longer!
Deep Tile Clean Service: Deep scrubbing tile & grout cleaning leaves your natural stone or ceramic like new. We use a near-neutral detergent that preserves your grout's natural silt layer so it stays tight and soil-resistant! Note: Grout absorbs oil, which can darken grout lines permanently. While washing grout is worth the attempt, heavily-stained grout may require repair and/or replacement.
Wall Tile Cleaning Service
Nashville TN EverClean also offers wall tile washing including backsplashes, countertops, shower stalls and tub surrounds. We use special tile and grout detergents that not only deep clean, but preserve your grout's natural, soil resistant silt layer. Wall tile can accumulate oils, grime, soap scum and hard water stains. Our wall tile scrubbing service helps restore your wall tile to its original surface. Click or call to schedule your tile washing service today.
Tile Cleaning Process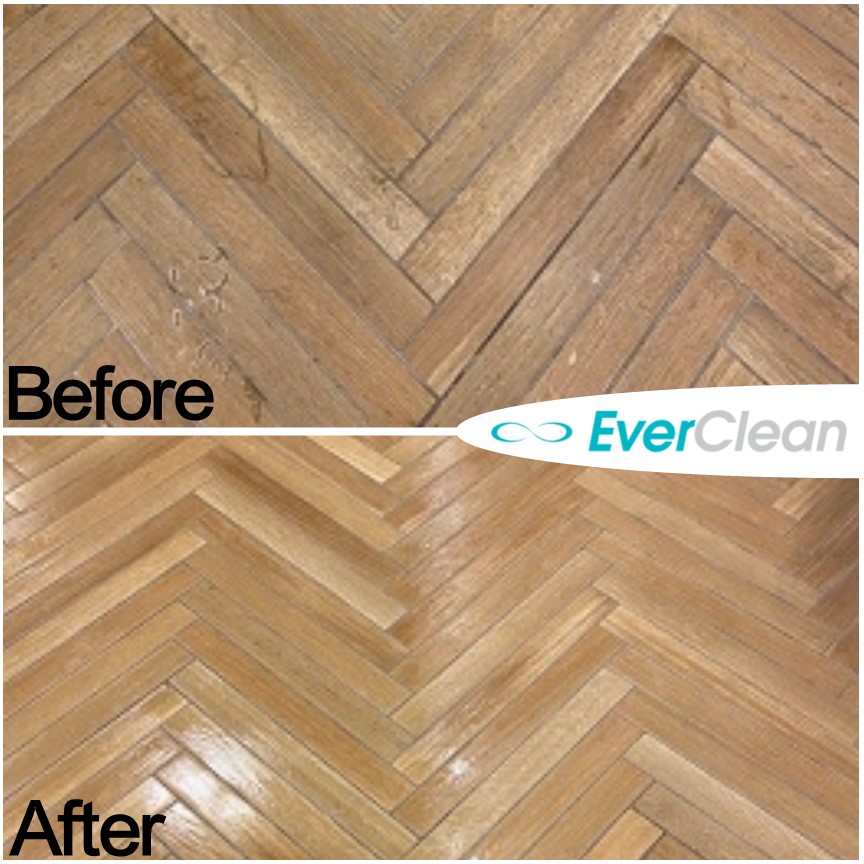 EverClean cleans natural stone including travertine, slate, granite and limestone as well as ceramic and porcelain tile. Our tile grout scrubbing process involves removing lose soils by first pre-vacuuming your tile and grout. We then apply a powerful, yet gentle tile and grout cleaner before thoroughly scrubbing your tiled floor.
After allowing our tile detergent to dwell on your tile and grout for several minutes we scrub the floor with a powerful floor machine to loosen the deeply embedded soils, silt, soap residue and surface oils. At this point your tile floor looks like someone spilled chocolate milk all over it as the soils are suspended in the slurry.
Once thoroughly scrubbed, your EverClean technician will use a high pressure brush to thoroughly rinse away the dirt and slurry leaving your tile and grout looking amazing. To preserve the appearance and cleanliness of your tiled floor, we offer tile grout sealant to lock in your floors natural appearance. Sealing your tile and grout at least once every twelve months helps keep your floor looking great for years to come.
Permanently Stained Grout
Most people do not realize that while tile floors are resilient, they're also porous. Grout is actually nothing more than concrete with colorful dyes added. Anything with pores can collect soils, but worse, it can collect oil. Airborne cooking oils, and oils from our skin can permanently damage your tile and grout floor. Similar to an oil stain on a cotton fabric or shirt, oil permeates the fiber where it will never fully come out. This is also true with concrete, or grout.
Grout is essentially sand bonded together much like concrete. The surface of grout is much tighter than below as the finer particles float to the top forming a silt later. This silt layer is important as it keeps the surface less porous so soils cannot absorb into the grout. Much like a garage floor with motor oil stains, any type of oil can pass right through grout's silt layer and into lower layers where it will permanently stain the grout. These oils stains cannot be removed, so the grout either needs replaced or an acid wash to remove the top layer of grout in the hope that the oil stain too deep.
Acid washing grout involves applying a strong acid to the grout lines to dissolve the top silt layer. Acid washing the grout essentially removes the top layer so the more porous layer hopefully appears cleaner, but it is no guarantee. Problems with acid washing grout is that it cannot be done on natural stone of any type. Because natural stone tile is naturally alkaline, the acid will etch, or dissolve the surface of the stone as well as the grout leaving a potentially marred surface.
Acid washing grout lines is a hotly debated subject between tile floor cleaners in Nashville TN for a few reasons. First, while it may remove permanently stained grout, the grout is now more porous as the silt layer has been removed. This means the grout must be sealed continually as it has lost its natural ability to resist soils from the missing silt layer. This could result in the floor needing to be scrubbed several more times before having the grout replaced. While costly, replacing the grout may be a more inexpensive option as opposed to continually sealing it.
Another problem we see with permanent grout damage is soap staining. Most people do not apply a thorough rinse cycle to their grout after mopping it. The remaining soap residue cannot only saturate below the silt layer, but above the grout making it sticky dirt trap. More prevalent than oil staining, soap residue is the leading cause of grout replacement because many times it causes irreversible damage.
Many people believe that the more soap they use, the cleaner their grout will become. This is mostly true, but only when the grout is thoroughly rinsed so no remaining soap is present. This requires plenty of rinse water to ensure the soap has been completely removed. Mopping your tile and grout is not necessarily bad unless too much soap is used and the floor has not been properly rinsed. Walking across a freshly washed, dry tiled floor should not sound sticky. If this occurs, the tile and grout should be thoroughly rinsed with hot water until the soap residue is gone. Call EverClean today if you need tile and grout cleaning in Nashville, TN