Welcome to EverClean Carpet Cleaning
EverClean Carpet Cleaning offers residential and commercial carpet cleaning in Nashville TN as well as the Middle Tennessee region. EverClean is an I.I.C.R.C. certified carpet cleaning company that upholds the Code of Ethics of the Institute of Inspection Cleaning and Restoration Certification. We are fully committed to providing you with the best carpet cleaning service in Nashville TN.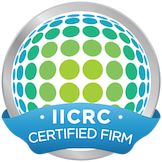 EverClean Carpet Cleaning is five-star rated on Google, Bing, Yelp and Facebook. We are an accredited bbb carpet cleaning service, and have retained an A+ rating since our accreditation in February 2012. Our online reputation is telling of our focus to keep your satisfaction our top priority.
Why Clean Your Carpet?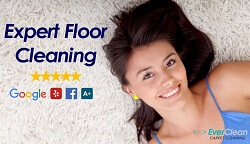 The value of carpet is usually forgotten until it's time to replace it. New carpet can cost thousands of dollars, so it's worth having it professionally cleaned. Did you know that carpet accumulate more soils, oils and allergens than your home's air conditioning filter. Carpet is the largest filter in your home, and it doesn't just collect dust and dirt. Carpet contains an array of soils and oils such as airborne cooking oils, soap residue, human sebum, pet dander and soot from gas and electric appliances. Oils act like glue by trapping soils within your carpet fibers that vacuum cleaners only smear around.
Having your carpet cleaned regularly is just as much an economical decision as it is aesthetics. While it feels great to stretch out over freshly cleaned carpet, caring for your carpet regularly preserves its value. EverClean maintains your carpet investment by not only thoroughly cleaning it, but by giving you valuable tips on how to preserve your carpet for years to come.
How We Clean Carpet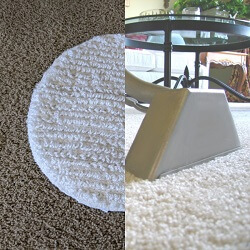 EverClean offers three different carpet cleaning methods to meet our customers goals. These three methods include SteamDry, Steam Cleaning, and Dry Carpet Cleaning. Each carpet cleaning method offers its own set of benefits with soil removal and dry time as the main factors.
EverClean uses top of the line carpet cleaning equipment including truck mounted units, special equipment and All-Spray Pre-Spray. All-Spray is a soap-free, nontoxic carpet detergent that does an amazing job cleaning all textiles! We now also offer Electric Truck Mounted units that match the power of traditional steam cleaning machines but with far less emissions than the typical truck mounted vans.
How We Are Different
Instead of focusing on sales commissions or upsells, EverClean focuses on delivering the best carpet cleaning service in a non-sales atmosphere, and Nashville has taken notice. While sales revenue is important, customer trust is of far greater value! This is why we don't push for unnecessary and awkward upsells in your home. Instead, we explain our carpet cleaning process while educating our customers on how to care for their particular carpet fibers when we're gone.
While many carpet cleaners are more interested in cleaning your wallet, we make your goals our top priority to not only win your business, but because it just feels right. Now that we've explained what we're about, read through our online reviews to see if the customer voice shares our service model. You'll find that the common denominator in all our reviews is that the customer feels their needs were top priority, not ours.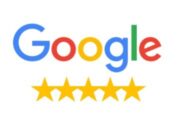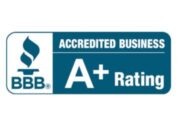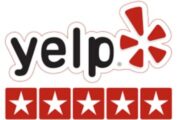 ---
Carpet Cleaning Services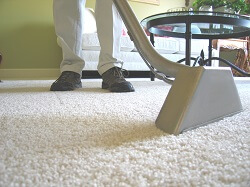 EverClean offers carpet cleaning in Nashville and to the Middle Tennessee area. We offer three different carpet cleaning methods to align with your cleaning needs: StreamDry, Steam Cleaning, and Dry Cleaning. Each of our three carpet cleaning methods differ in regards to soil removal and carpet dry time. We have recently added a new carpet cleaning method called SteamDry.
SteamDry carpet cleaning provides a much healthier way to not only clean carpet, but provide a much healthier indoor environment. SteamDry has renewed our drive to help Nashville residents enjoy hygienically clean carpet by eliminating the threat caused by traditional steam carpet cleaning, carpet mold.
---
Hardwood Floor Cleaning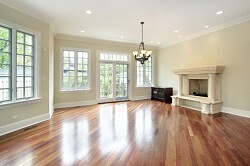 EverClean offers hardwood cleaning in Nashville and the Middle Tennessee region. We provide a thorough analysis of your wood floor to make sure we can clean it without common problems such as warping or buckling. While most hardwood floors we encounter can handle a thorough hardwood cleaning, there are some that contain fiberboard.
Fiberboard is a dense particle board that easily swells causing irreversible damage if it gets wet. Unfortunately, you cannot tell from the surface if your wooden floor contains fiberboard. Don't let just anyone clean your wood floors. You can trust our expert wood analysis so you floors will look great after having them professionally cleaned.
---
Upholstery Furniture Cleaning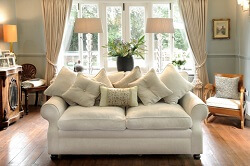 EverClean offers upholstery cleaning in Nashville and the Greater Middle Tennessee region. We professionally clean most furniture fabrics including silk, cotton, linen as well as synthetic fibers such as polyester and nylon. We offer two levels of upholstery cleaning including our Contact Points Package or Complete Clean Package.
Our Contact Points Package cleans common touchpoints including the seat, backrest, arms and front leg area while our Complete Clean Package cleans every stitch available besides the bottom. We also offer detailed vacuuming for pet hair removal, upholstery stain removal, and fabric protection that eliminates commons stains from spots and spills.
---
Oriental Rug Cleaning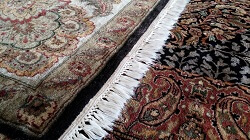 EverClean offers oriental rug cleaning in Nashville and the Middle Tennessee area. We clean most area rug fibers including wool, silk, linen and cotton as well as polyester, olefin and nylon rug fibers. We offer either in-home rug cleaning or in-plant rug cleaning for a more thorough, professional results.
Our rug cleaning service includes dusting your rug for dry soil removal along with our gentle, yet powerful rug cleaning detergent that removes heaving traffic soils, pet urine and other common soils. We also offer pet odor treatment for rugs with heavy pet urine contamination.
---
Tile & Stone Cleaning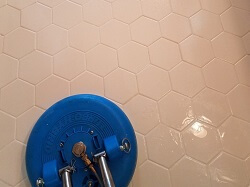 EverClean offers tile grout cleaning in Nashville and the Middle Tennessee area. We clean an array of natural stone floors and walls including granite, travertine, slate and limestone as well as ceramic and porcelain tiles. We use a near-neutral, soap-free tile & grout cleaner that not only eliminates most soils, but retains your grout's natural, soil-resistant silt layer to keep your grout tight and as non-porous as possible.
Many tile cleaners apply an acid wash to your grout to remove the top layer of grout to reveal the newer layer below. This allows the grout to appear cleaner; however, the acid dissolves the natural silt layer leaving your grout more porous as susceptible to soil accumulation. We also offer wall tile cleaning for backsplashes, shower surrounds and bathroom walls.
---
Pet Odor Removal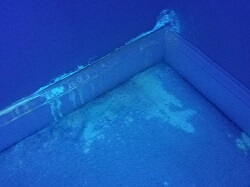 EverClean offers pet odor removal in Nashville and Middle Tennessee. If there were ever a more confusing substance to clean up, it's pet urine. We first locate each urine spot using an UV blacklight before injecting a probiotic enzyme into the carpet pad below. Our product of choice is Ur-Out Pet Odor Remover. Ur-Out stops pet urine odors by eliminating the nitrogen found within pet urine.
While the best way to treat pet urine odors is by replacing the carpet, pad and subfloor below, our pet odor removal service does a great job at reducing or eliminating pet urine deep within your carpet, pad and subfloor. For severe pet odor elimination, we recommend two appointments, one for odor treatment, and the second for carpet cleaning.
---
High-Rise Floor Cleaning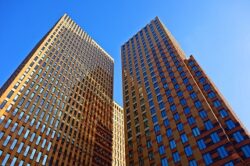 EverClean offers high-rise carpet cleaning in Nashville and Middle Tennessee. We clean almost every surface in a high-rise/mid-rise including carpet, floor tile, wall tile, hardwood, upholstery and area rugs. We mini-cargo vans that safely maneuver downtown Nashville parking garages as well as portable cleaning equipment to easily reach any floor in high-rise or mid-rise.
Many high-rise residents don't get the same treatment as street-level residents. Because of this, we retooled our vans and equipment to make high-rise carpet cleaning easier for you and us.